Over the summer I practiced my French by reading several untranslated French blogs. One of my favorites was
le blog de Betty
. I first discovered her from
lookbook
, but now I'm an avid follower. Although I'm not a fan of the shredded tee shirt look that I've seen around a lot this season, and which Betty has posted about, she more than often pulls off something so devastatingly chic that I just want to fly to France and stalk her whenever she goes shopping.
I mean COME ON! Are you even looking at that jacket? Or at those boots? They're perection, but only better - since they're French.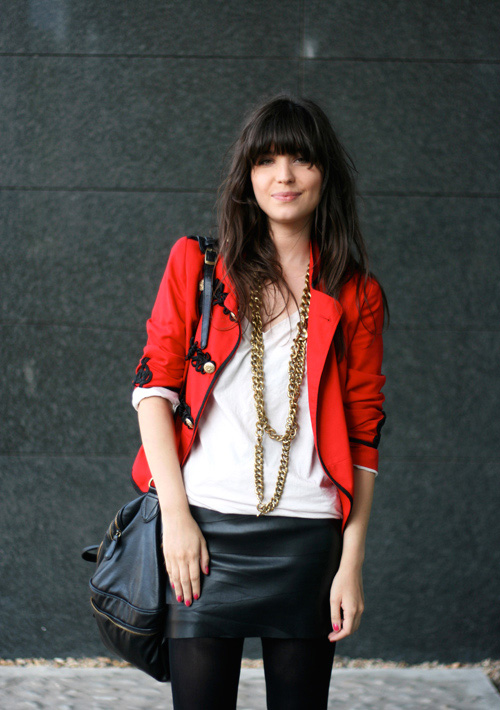 Her hair looks so soft and touchable. And look at those nails! I love how she brings random bits of the unexpected into each outfit; often feautring touches of hot pink.