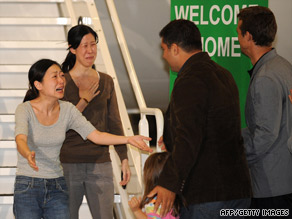 Hearing about this made me really happy; especially since I'd been following this story closely the past few months.
I watched the video of this
here
. It's one of those things that give you goosebumps. Euna Lee looks scarily thin in some of the footage even though I heard in an interview on TV that they weren't starved.